die liebe
Neru
hat mich getagged.
Eigentlich müsste ich ihr böse sein, weil ich mich die ganze Zeit davor gedrückt habe meine Nagellacksammlung zu zählen :).
Meine Lacke schlummern in zwei Helmer, ein Helmer hat die unbenutzten Lacke einer die benutzten.
Ich bin fast vom Stuhl gefallen, als ich vorhin meine Lacke gezählt habe...meine Sammlung ist auf 385 angewachsen...ach du dicke neune.
the lovley
Neru
tagged me.
So, i went to my two helmer – I have one helmer for my used and one helmer for my yet unused nail polised – this morning and counted my nail polishes.
Unbelievable...I counted 385 nail polishes.
Nail polishes I used yet/ Benutzte Lacke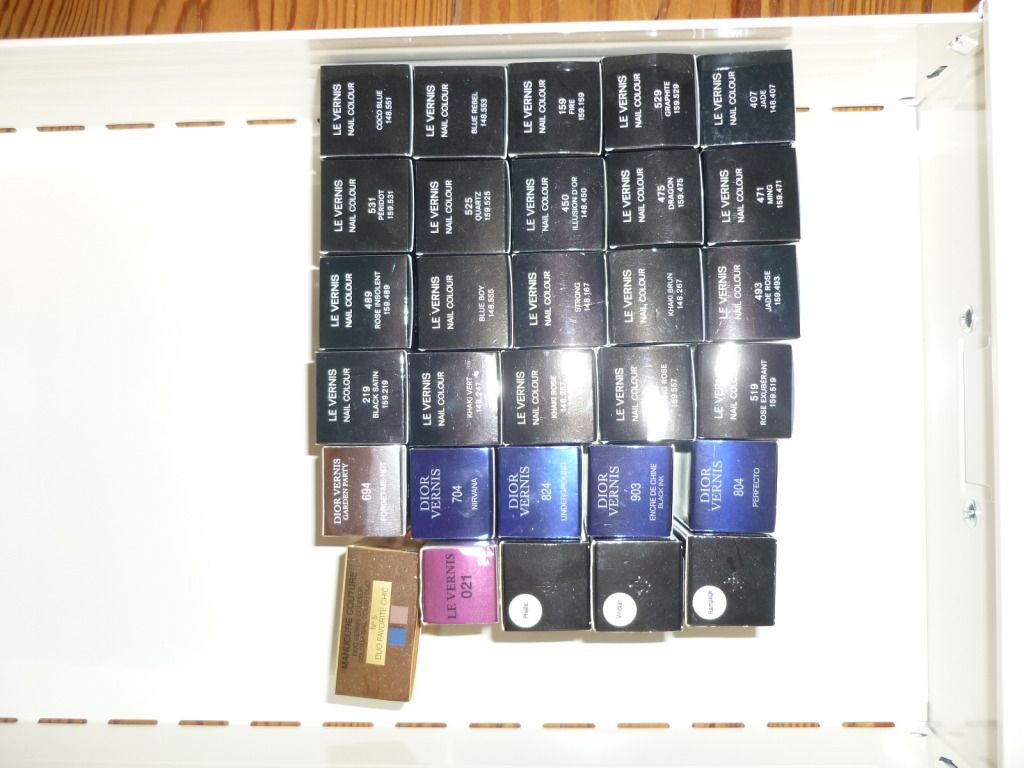 YSL, Chanel, Dior, Lancome and Illamasqua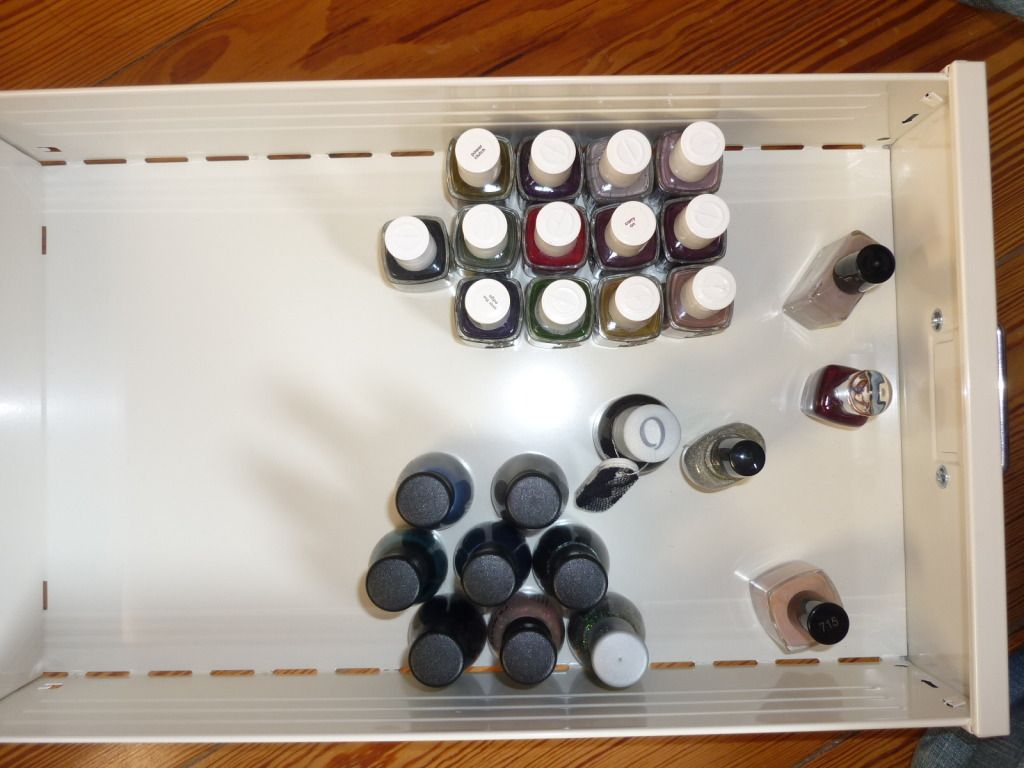 Essie, Nubar, Orly, Inglot, BeYu, Milani and American Apperal
China Glaze, Butter London, Deborah Lippmann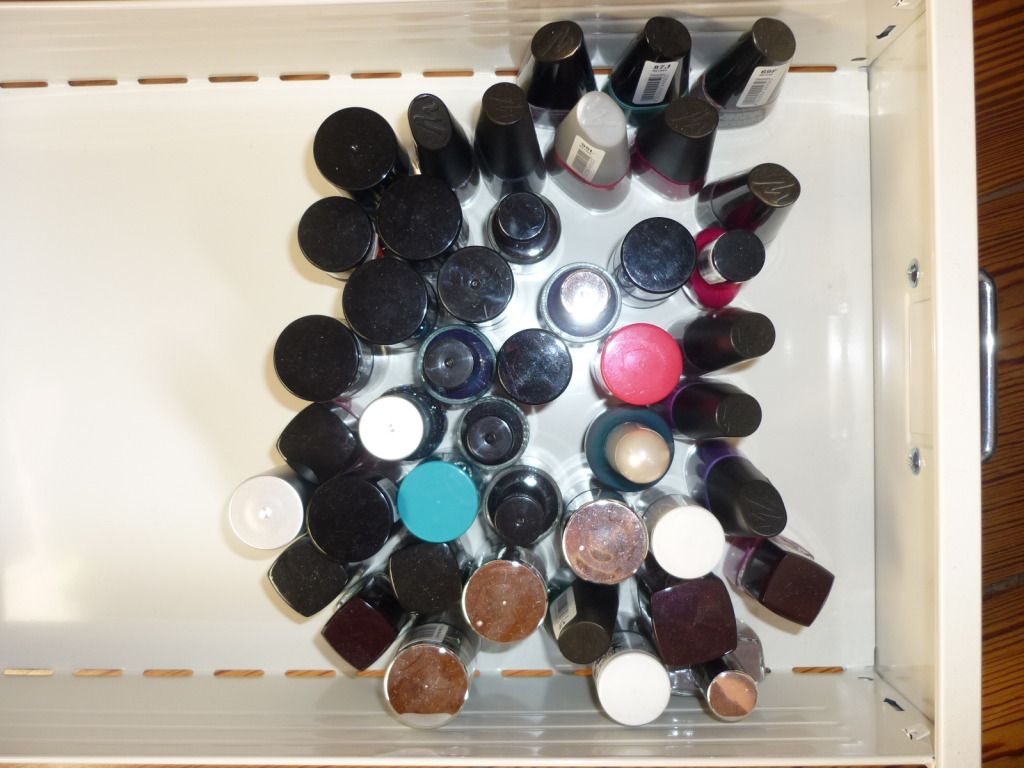 Essence, Catrice, Manhattan, Esprit
Untried nail polishes/ Unbenutzte Nachellacke
Dior, YSL, MAC, Nail inc., Lancome, Zoya, Uslu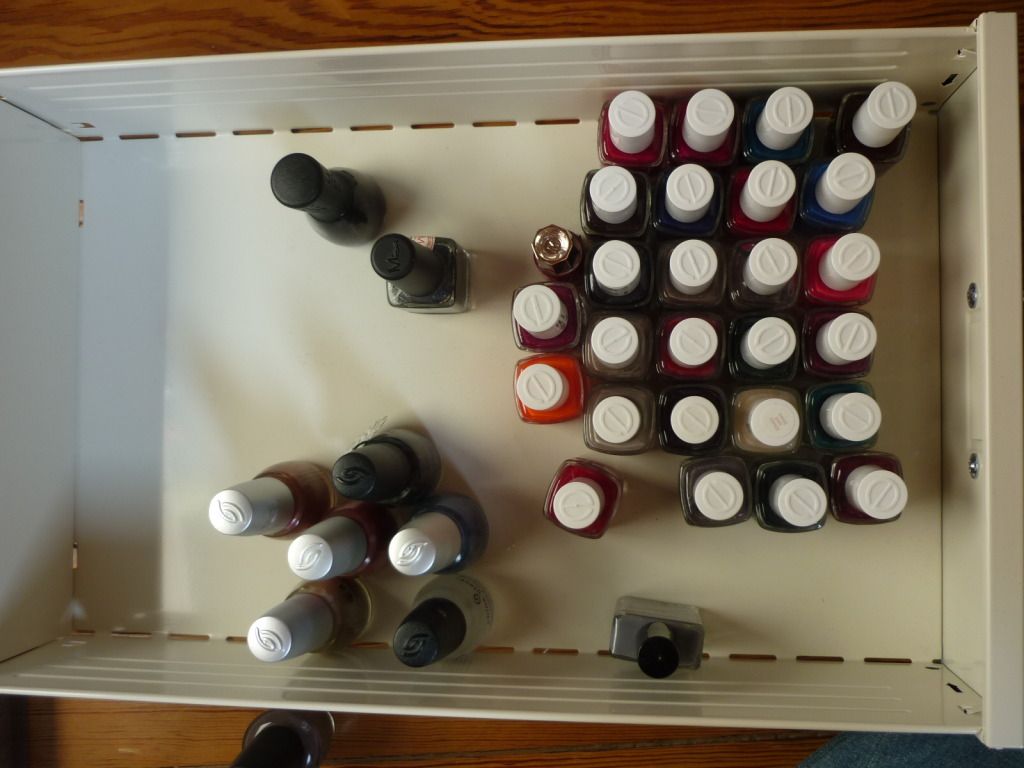 Essie, China Glaze, American Apperal
Drugstore nail polishes/ Drogerie Lacke